TV in the Time of Corona
December 21, 2020
2020 will go down as a truly dismal year that not only brought us a global pandemic and murder hornets, but also an insufferable election campaign. The lockdown meant no travel, which lead me to one of the only good things I might say about 2020. It gave me the opportunity to explore a variety of exceptional TV programming and through it all, relish in some pure escapism. For a few hours every night, I could switch off CNN and turn my attention to one of the countless artfully made shows that were the result of the intense competition by the streaming services to garner eyeballs.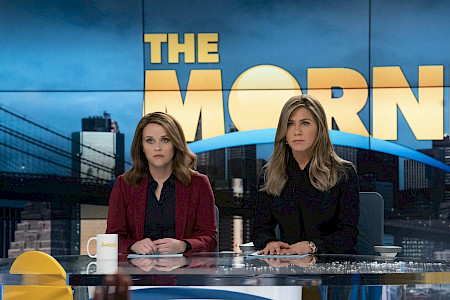 Be warned though: To actually watch every worthwhile show you hear about is not an easy or inexpensive task. I used to be content with my Netflix service, until a friend urged me to watch "The Morning show", starring Jennifer Aniston and Reese Witherspoon. That meant having to subscribe to Apple TV Plus service. The frugal side of me resisted at first, given I was already subscribing to Netflix and Hulu. But I finally broke down and signed up for $5.99 a month. And the show was worth it. I really enjoyed a nastier Aniston over what we have become accustomed to. Later in the year, I got a bonus when Apple TV aired "Tehran", a riveting Israeli spy thriller created by the same script writer who penned "Fauda", which I also loved. Both shows are subtitled but well worth the extra effort. Speaking of extra effort, I tried to watch "Peaky Blinders" but could barely make it through the thick Irish accents.  Another foreign language spy thriller is "Deutschland 83".  Not as good as "Tehran", but still entertaining.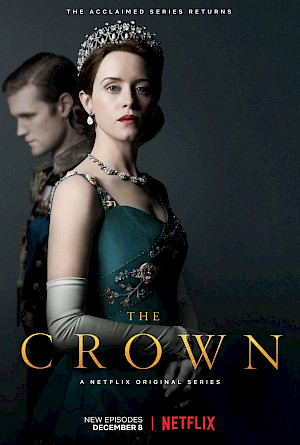 I can't say enough about "The Crown", the British drama which chronicles the Royal Family. I just finished the fourth season and can hardly wait for the fifth. We will never know how close to the truth the show's portrayal of the royals is, but it sure feels real and delivers a good history lesson. It also confirmed in my mind that I never want to be a royal. Not that anyone's offering.
All that greatness aside, I need to air a few pet peeves before I continue with my list of favourites. While I do understand it's hard to find great writers who can create season after season of engaging character development and riveting story lines, the way, for example, the writers of "Breaking Bad" did, but some series should just call it a day after the first season. These shows start off well, with edgy characters and realistic, sometimes savage relationships, but then by as early as the second season, degenerate into quasi soap operas, giving us milquetoast characters stumbling around the set in search of a plot.  Cases in point, "Succession", "Yellowstone", "Blacklist" and "Fargo".  And of course "Homeland", which should have ended immediately after the Damian Lewis character was killed off.  "Animal Kingdom" came close to making this list, but it was redeemed with its last episode. It was a doozy.  And speaking of last episodes, whoever wrote the series finale of "Game of Thrones" should be excommunicated from the Screen Writers Guild. It was beyond lame. 
A friend told me I had to watch the British dark comedy, "Fleabag ", featuring comedian Phoebe Waller-Bridge. I love British comedies.  The humour is less optimistic and more self-deprecating than American humour. I looked up the show and discovered that for the privilege viewing it, I would have to cough up an additional $12.99 a month subscription for Amazon Prime. I was running out of shows so bit the bullet and signed up. I absolutely loved "Fleabag" and eventuality tuned into the not-quite-super heroes black comedy, "The Boys", which helped amortize the monthly cost.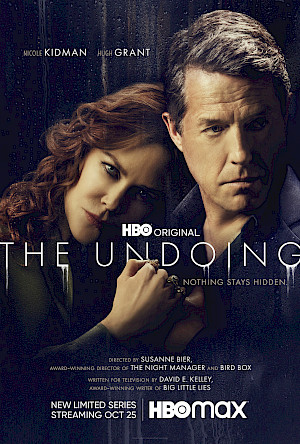 Another fantastic British comedy and a must watch is "The Duchess".  It has scenes that will literally make you cry with laughter.  Like "Fleabag", it stars its creator, comedian Katherine Ryan. Oh, and I need to give a belated honourable mention to Canadian comedy, "Schitt's Creek", which incidentally you can watch for free on CBC. Don't tell that to our American friends though. After six seasons U.S. audiences only discovered the show this year when Netflix picked it up and as no surprise for those of us in Canada, made it an overnight sensation in America.
As the year is coming to an end, the buzz has been all about "The Queens Gambit" and "The Undoing".  Kudos to the makers of the former for creating a captivating mini-series on a subject as slow-moving as the game of chess. The Undoing was super creepy and fun. I must say, I rather prefer Hugh Grant as an evil character (spoiler alert) than the adorable, bumbling lead man we have become accustomed to. (Also watch Guy Ritchie's "The Gentlemen" for another nouveau Hugh Grant performance.) The bad news is that my craving for these two shows required I subscribe to Crave (HBO) for an additional $9.99 a month. The bonus show on this service was "Chernobyl", a historical dramatic miniseries that revolves around the Chernobyl disaster of 1986 and the cleanup efforts that followed. I was living in London when this disaster took place and recall how slowly the news leaked out and how long it took for the world to realize the level of devastation that resulted. 
And now at end of December, I feel thoroughly entertained. I may have spent enough money on TV subscriptions to make mortgage payments on a small house, but given all that I've saved on travel expenses, it's probably a wash.