Helping Farmers Help Themselves
April 03, 2019
Twelve years ago, I was looking for a way to translate my personal success and my extensive network into a meaningful means of addressing poverty. I had spent years travelling in the developing world and had witnessed the kind of poverty that makes one's heart ache. I approached a like-minded friend and suggested we attempt to tackle poverty in developing countries in an unconventional way.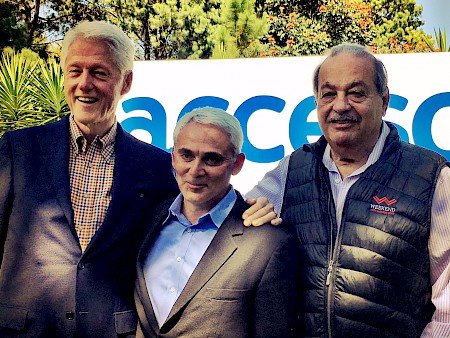 We were both enthusiastic about the idea of creating social business models that were efficient, effective, and – above all – had the potential to be scaled. With the help of NGOs, local governments and private companies, we wanted to create sustainable employment and raise incomes in some of the world's poorest regions.
No easy task
Not surprisingly, it turned out it was no easy task. We tested several models and concluded they were not scalable. But the extensive testing and pilot projects were not without benefits. We improved thousands of lives in the process; nothing we tried was in vain. And all the trial and error led us to where we are today – with a refined and narrowed focus on one very successful type of social enterprise: agribusiness. We work to make farmers' lives better by giving them the knowledge and tools to grow more and higher quality produce, while linking them to secure, consistent markets that can boost and stabilize their incomes. Our social enterprises are also designed to be profitable, with profits rolled into scaling efforts, ensuring sustainability.
 
The like-minded friend I approached all those years ago was former President Bill Clinton. And what started in 2007 as the Clinton Giustra Sustainable Growth Initiative – to which I committed $100 million and which Carlos Slim's Foundation was also a founding partner – is now the Clinton Giustra Enterprise Partnership. We have established agribusinesses that help thousands of men and women who work as farmers and fishers in El Salvador, Haiti, Colombia, and Indonesia.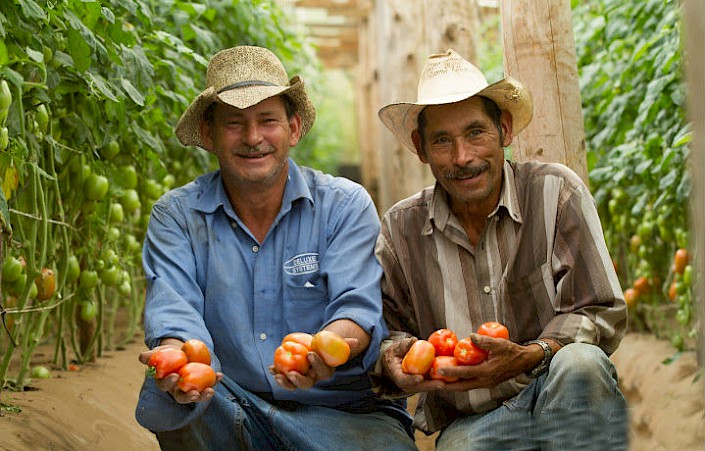 Across our various agribusinesses, we have generated more than $32 million in farmer income. That's $32 million that has been earned by more than 13,000 farmers and farm workers – $32 million that has helped feed their families, send their kids to school, build a better home, or be re-invested in their farming operation. It's not a cash injection or a hand-out. It's money they have worked hard to earn and will continue to earn. Year over year, we have seen significant growth in the amount of income generated. There's no telling how big that income number will be in three or four years, which is incredibly exciting.
Buyers include Subway restaurants 
Most of the farmers we work with start with incomes of less than $5 a day, with many earning less than $3 a day. By giving them training, seeds, technical assistance, and setting up collection depots where they take their produce and receive fair prices from us, the farmers are able to exponentially grow their incomes.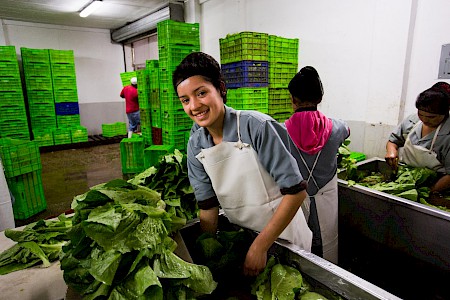 Our agribusinesses then sell the produce to large buyers, including supermarkets and restaurant chains, guaranteeing the farmers' links to secure markets. So far, buyers include Subway restaurants, Super Selectos, the largest supermarket chain in El Salvador, and Exito, the largest supermarket chain in Colombia. 
In Haiti, where we support thousands of peanut farmers, we are going a step further: In order to provide additional value to our farmers, we are developing a spicy peanut butter product that will be exported to the United States, Canada, and beyond. We are also attracting the attention of large corporations and foundations that are looking for ways to participate in expanding our work. This will not only allow us to scale our existing operations but, more importantly, replicate them in other countries. 
Empowering farmers to become entrepreneurs
There are an estimated 500 million households globally that depend on small-scale farming or fishing. Many of those people live on less than $2 a day, yet they provide more than 80 percent of the food consumed in most of the developing world. Anyone can see the imbalance in that equation. It is a precarious situation. With the vital links we provide between small-scale farmers and large commercial buyers, we hope to not only improve people's lives, but train and empower those farmers and fishers to become entrepreneurs who are sustainable in their own right.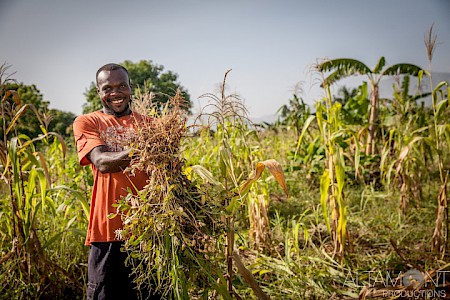 I have visited these farmers often over the years, and it's always heart-warming to hear them talk about how the extra income helped educate a child that otherwise would not have had the opportunity or allowed them to expand their individual farming operation. 
When we launched this initiative in 2007 I promised this would be my life's work and although my foundation has branched out in many different areas, I still believe my promise will hold true. We still have plenty of work ahead, but I am becoming more and more confident we are creating a world-class model that will improve countless lives around the world. I am immensely proud of that possibility.