Inside My Heart: From Screening Room to Classroom
April 26, 2019
When Debra Kellner and I stood in the darkness on the shores of Lesvos, Greece, in November 2015, we never could have predicted the journey ahead of us. As I stood knee-deep in the water, helping refugees off an overcrowded zodiac, Debra was filming the entire scene. I had asked her to come with me on that first visit to shoot some video we could later use for media back home, to help bring attention to the refugee crisis. We never considered a documentary at that point.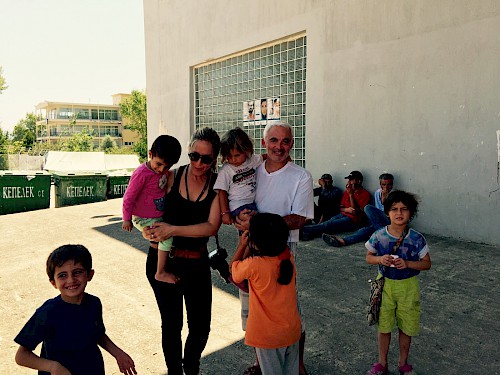 But the experience left me shaken, and as I tried to convey to my friends how desperate and tragic the crisis was, it wasn't resonating the way I hoped. People understood it intellectually but were emotionally disconnected, which made me both angry and sad. It took months to snap out of my funk.
 
Debra and I returned to the region several times after that first visit. It didn't take long for her to see that some unique stories were emerging, so she asked several families for permission to film them for a period of time. I could see she was angling for a documentary, and I agreed. I am familiar with the power of film in evoking an emotional response. If I couldn't properly communicate the human side of this tragedy, I figured a film would stand a better chance. Thankfully, Debra delivered in spades.
Screenings from Paris to Texas
Off and on, for three years, Debra and her crew followed Zahra, a single mother from Syria, as she and her children walked north through fields and forests, bouncing between refugee camps. We followed Mohamed, also from Syria, as he and his wife and sons spent a cold winter in a tent on the Macedonian border before retreating to Turkey. And we followed twin girls Saghar and Sahar, from Afghanistan, as they and their family made their way to Sweden.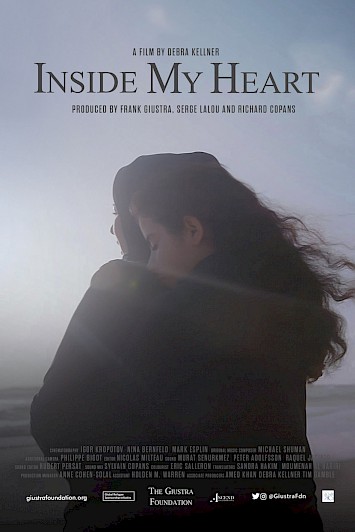 Their individual stories were artfully pieced together to create the final film, Inside My Heart, which has been shown at the Vancouver International Film Festival, South by Southwest's education conference (SXSWedu), and to private audiences in Ottawa, Los Angeles, Paris and London. It had its broadcast premier earlier this year on the STARZ network in the United States.
The screenings I have attended convinced me that the film succeeds in eliciting the emotional response necessary for further compassion and understanding. I have had many people approach me to offer their support for the refugee issue. I like to think the film is the next best thing to being there. 
The attention the film has received has been wonderful, but we're not done. The film's life is far from over. We want as many people to see it as possible. We want high school students to see it. We want neighbourhood friends to get together and watch it. We want church groups to make an afternoon of it. We want community organizations and NGOs to host screenings.
 
Why? Because we want people to talk about it, debate it, and maybe develop a new level of understanding of the refugee crisis. Because more than 68 million people have been displaced by war, persecution, and violence and it is absolutely crucial that we foster empathy and compassion. Because, as Debra has so accurately observed: Only through understanding can we care, and only through caring can we find solutions.
Free teaching tool 
Which is why we have decided to do something quite unusual – for the film world, at least. We have covered all the film's licensing and other fees so that anyone can show Inside My Heart to as big an audience as they like. And because we want people to talk about the film and learn from it, we have also put together a comprehensive 32-page discussion guide and separate lesson plan for teachers. The discussion guide and teaching resources offer context, background, maps, statistics, and suggested questions to get the conversation rolling.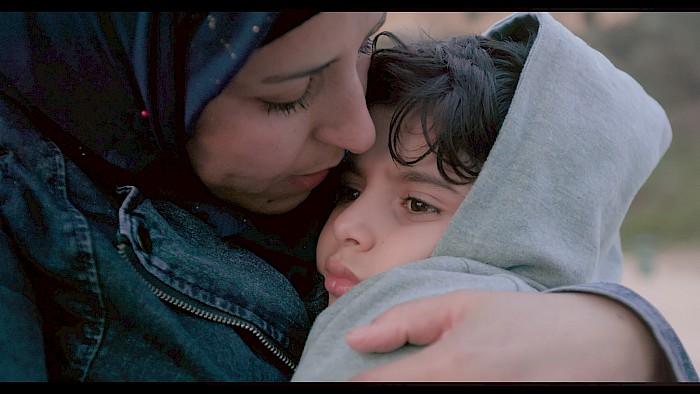 Our goal is to bring a degree of humanity to the refugee crisis. Our hope is that viewers will feel a connection with Zahra, Mohamed, Saghar, Sahar and the other people in the film – that they might see a bit of themselves in the characters on the screen and realize it could have been them had they been born in another country.
 
I hope you'll help spread the word and consider hosting a screening of your own. Sign up on our website and we'll send you an email with a password and a link where you can download the film. (We're asking people to sign up through our website so we can gauge how many people are watching the film, and in what part of the world.) So far, we know the film is being shared globally, from a church in east San Francisco to a migration conference in Bari, Italy, to the Canadian embassy in Paris.
 
Join us. Watch our film and be part of the movement.